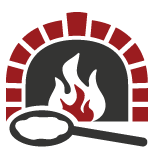 Welcome
Mama Mia's Italian Restaurant in Niagara Falls has served locals and tourists alike since 1958. Located in the heart of Niagara Falls, Canada, Mama Mia's offers great Italian dishes that you are sure to love. We are only a 5 minute walk from the magnificent Niagara Falls, make a left at the top of Clifton Hill.
ON-SITE PARKING AVAILABLE
Reseravations are not being accepted at this time, it is first-come, first-served.
DINING ROOM AND PATIO HOURS
Monday-Friday- Open at 4 pm
Saturday - Open at 3 pm
Sunday- Open at 12 pm
Take Out-Available daily starting at 4 pm
(delivery available for a fee)
In order to keep our guests and staff saff, we are requiring all guests who enter the restaruant to wear a mask/face covering. The mask/face covering can be removed when seated at the table and while eating only, at all other times, it must be worn.
Those seated on the patio must also wear a mask/face covering when entering the restuarant to use the restrooms.
If you do not have a mask, one can be purchased before entering the restaurant.
We appreciate your continued business and your co-operation in helping Mama Mia's keep you, other guests, as well as our staff, safe.